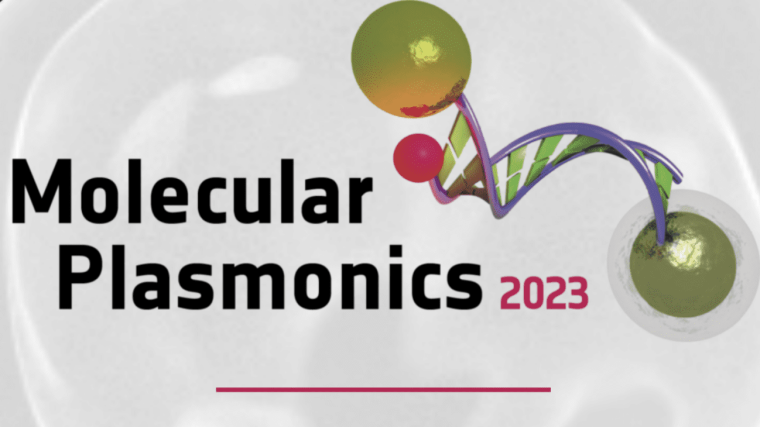 Let's meet at Molecular Plasmonics 2023 - deadline extended until March 20!
Jena, Germany | May 11-13, 2023
Banner Molecular Plasmonics 2023
The Molecular Plasmonics event focuses on the utilization of plasmonic and nonlinear effects on metal nanostructures in the combination with molecules - either for molecular sensing or using molecular principles for realization of innovative hybrid structures. Molecular Plasmonics 2023 is organized in collaboration with the Collaborative Research Center NOA - Nonlinear Optics down to Atomic scales.
Besides that the meeting will also cover a broad field of other topics in nano photonics. The history of this meeting series dates back to 1999. If this meets your interest, we are happy to welcome you to the 2023 edition, which will take place May 11-13, at the Leibniz IPHT Jena, Germany. 
Planned speakers include 
Guillermo Acuna (Fribourg)
Bill Barnes (Exceter)
Alex Brolo (Victoria)
Jörg Enderlein (Göttingen)
Lukas Eng (Dresden)
Bert Hecht (Würzburg)
Jer-Shing Huang (Jena)
Markus Raschke (Boulder)
Carsten Sönnichsen (Mainz)
Din Ping Tsai (Hongkong)
Itamar Willner (Jerusalem)
Ling Xing Yi (Singapore).
The program committee includes
W. Fritzsche and T. Pertsch (Jena)
B. Barnes (Exceter)
J.-S. Huang (Jena)
M. Raschke (Boulder)
I. Willner (Jerusalem)
The abstract deadline was recently extended until March 20, 2023. The early registration deadline is April 1, 2023.
Further meeting details can be found at: www.biophotonics4future.com/plasmonics2023/External link