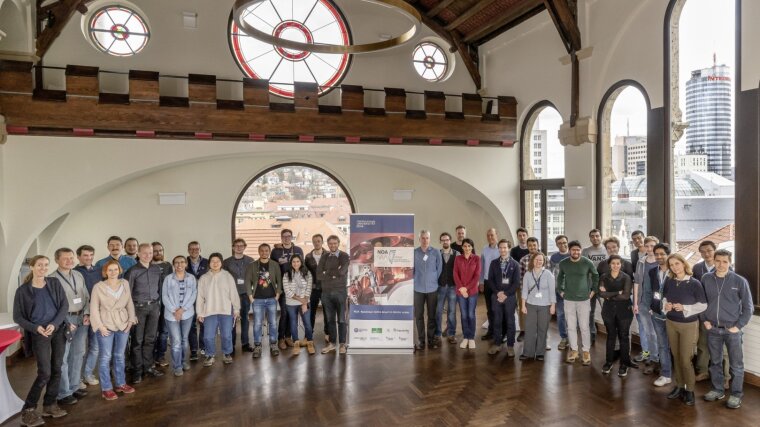 NOA Summer Lecture and Get-Together 2022
28 June 2022
NOA spring school 2020 in Jena.
For all our NOA PhD students, associated PhDs and guests we will host a special summer lecture entitled "Tailoring Light Fields With Nonlinear Optical Metasurfaces [pdf, 213 kb] de" on June, 28th. The talk will be held by our special guest Thomas Zentgraf at the Abbeanum (Lecture hall 2). Afterwards we will meet up at the Helm-Holtz-Weg Garden to enjoy some dinner and conversations.
Further Information will be given. 
Contact E-Mail: noa@uni-jena.de